Photos of Bagjack Skidcat Backpack (size L Large) 2013

Click for larger versions.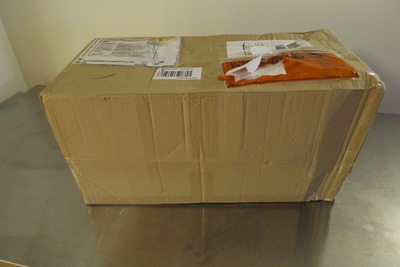 DHL from Germany to US, USPS to me. Signature required, no extra payment required, shipping was not extra, arrived in less than a week.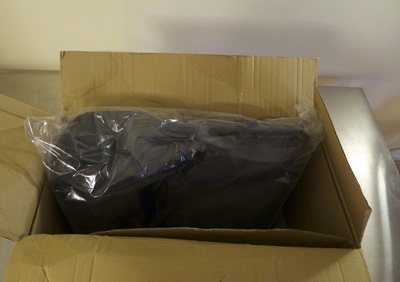 In plastic bag inside box.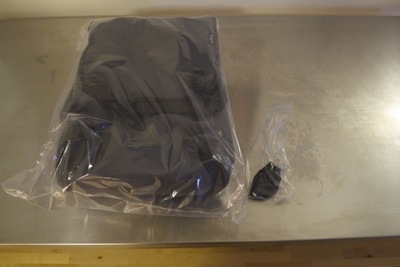 Included extra change purse thing.

Nice looking bag.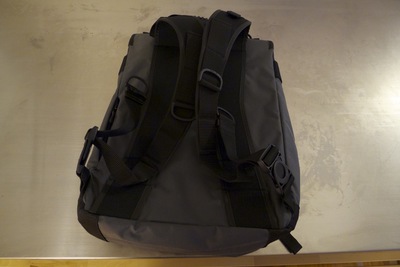 Simple straps.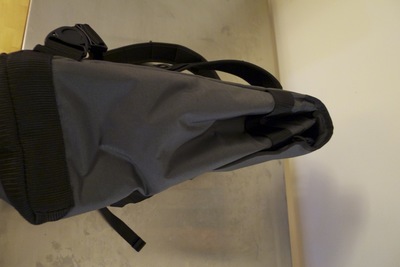 Top shown collapsed together.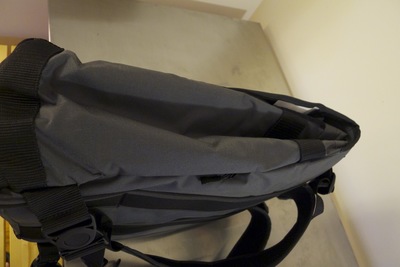 Another view.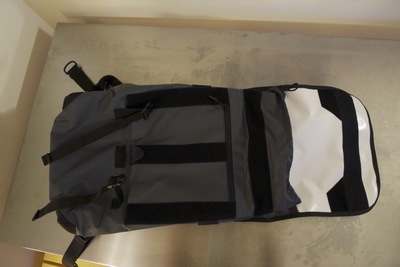 Open, note matched velcro on flap so that it can fold over and not fasten to the main bag with velcro -- just using the plastic fasteners -- much quieter.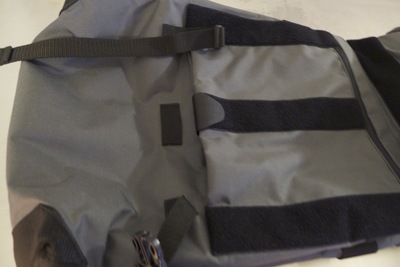 Note velcro at bottom of outer pocket to control how much the bottom of that (small) pocket can expand.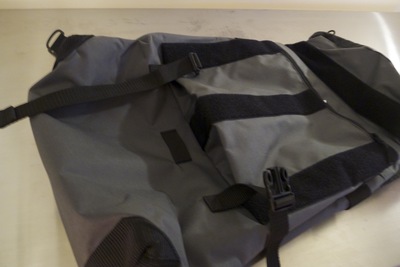 Outer pocket bottom expanded.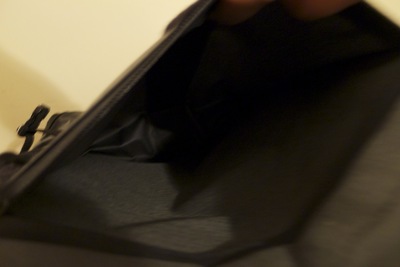 Inside of the outer pocket.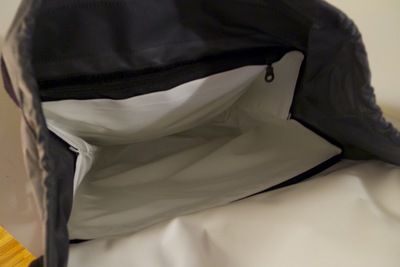 Inside of the main pocket.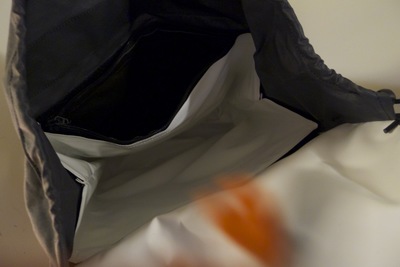 Inside of zip pocket attached to main liner.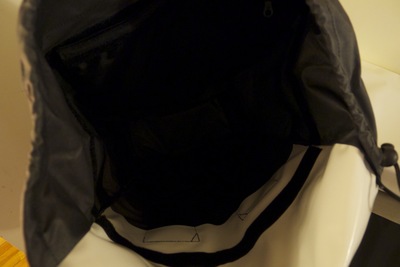 Main pocket with liner and pocket removed.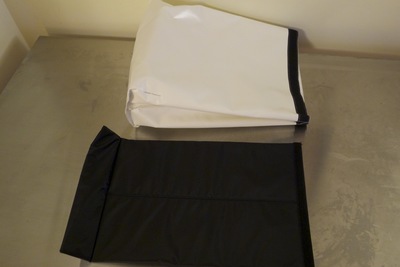 Liner and back pad removed from backpack.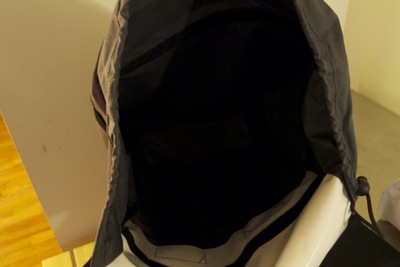 Inside with no liner again.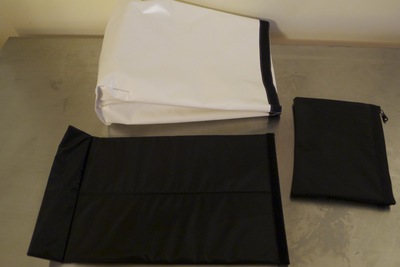 Liner, inner pocket, and back pad.